Top Home Remedies for Your Complete Hair Care
It's a fact that one can keep his/her hair healthy by following some of the easy home remedies for complete hair care that totally work wonders if incorporated properly in the daily regimen. The most common hair problems that every individual faces at one point of time in his/her life are premature graying of hair, hair fall/ hair loss and hair dandruff. And if you have frizzy, dry or damaged hair then you might be a victim of unhealthy hair because healthy hair is a reflection of healthy you. The causes for the same could be lack of essential nutrition, stress, less sleep or other reasons capable of the weakening of hair.
Hair shampoo for long and silky hair
Take 25 grams of dry Amla (Indian Gooseberry) and 25 grams of Shikakai (Acacia concinna), tamp them into small pieces. Mix the pieces and soak the mixture in 500 ml of water overnight. Next morning, grind the mixture using your hands, and then strain it through a thin cotton cloth. Massage your scalp with the mixture. Take a shower after 10-20 minutes. Washing your hair with the mixture and then applying coconut oil after towel drying your hair makes your hair long, voluminous, silky, soft and shiny. This is considered as one of the best home remedies for  long healthy hair.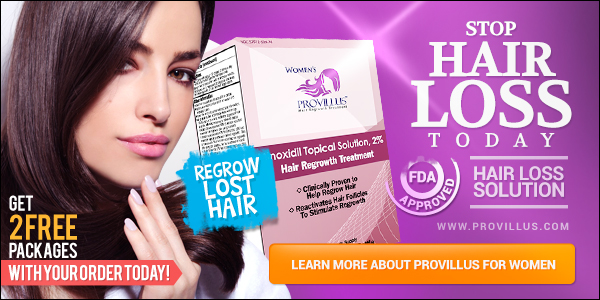 2.  The Remedy for premature greying of hair
Mix Bhringaraj (Dry Eclipta Prostrata) powder with black sesame seeds powder in equal quantity. At the time of sunrise after brushing your teeth, eat the mixture by chewing it well, have a glass of water afterwards. Repeat this every day. The continuous intake of the mixture for 6 months will solve your problems of premature greying of hair and hair loss. It is also beneficial for people up to the age of 40 years.
Alternative Remedy
a)  Bhringraj(Dry Eclipta postrata), black sesame seeds, dry Amla(Indian Gooseberry) and mishri (rock sugar)- Take the powders of above four ingredients in equal quantities and mix them all together. Take 3 grams of the mixture in the morning every day, and then drink 250 ml of milk. Continuous intake of this mixture will make your hair beautiful like never before.
b)  Yogurt shampoo- Instead of washing your hair with soap or shampoo, take 100 grams of yogurt/curd and add 1 gram of powdered black pepper to it. Apply this mixture every week and then thoroughly rinse it off with lukewarm water. It treats premature graying of hair, hair fall/hair loss and makes hair beautiful and healthy.
Tip: If you have split ends, cut your hair at least half an inch from the ends.
3.  Lime shampoo for shiny black hair If the colour of your hair has turned dull or rat like colour, take juice of two lemons and add 2 cups of lukewarm water to it. Massage this shampoo on damp hair. Do not wash your hair afterwards, simply towel dry. Comb your hair while sitting under the sun. Doing so, twice a week will make your hair naturally black.
Adjuvant treatment
Take 300 ml of coconut oil, add a spoonful of cracked pepper and heat the mixture. When it comes to a boil, take it off the flame and strain the oil through a thin cotton cloth.  Store the oil in a bottle.  In night, gently massage this oil into the roots of your hair using your fingertips. This will keep your hair black even in old age.
4.    Final wash to bring shine and lustre to your hair (FINAL RINSE)
After washing your hair with soap or shampoo, take a glass of lukewarm water (in winter) or normal water (in summer), add juice of one lemon or few drops of white vinegar to it. Wash your hair with this water for the final rinse. This will make your hair look beautiful, shiny, soft and silky. Gradually it will also treat dandruff. It also rinses off the remaining shampoo or soap in your hair and brings lustre to the hair.
5.     Natural shampoo to enhance the beauty of hair
a)  Multani Mitti (Fuller's Earth) Shampoo)
Soak 100 grams of Multani mitti (Fuller's Earth) in a bowl full of water. After two hours, when it becomes fluffy, mix it well with water so that there are no lumps left. Apply the mixture on your dry hair and massage it gently.  Wash it off after 5 minutes with lukewarm water in winter and with normal water in summer. You can apply the mixture again if you think the dirt in your hair is still there. Instead of using soap or shampoo, washing your hair with this mixture twice a week will bring shine, softness to your hair.  You will experience lightness and freshness in your hair in just first wash which no other shampoo will do. Multani Mitti paste has been considered as one of the best home remedies for hair problems since ancient times.
b)  Besan(Gram flour)  Shampoo
Besides other home remedies for healthy hair, besan (Gram flour) turns out to be the simplest kitchen item to be used for beautiful hair. Instead of using soap or shampoo, apply besan (Gram Flour) mixed in water to your hair and rinse it an hour later. Doing so will make your hair black and voluminous. This will clear off all the dirt from the hair and will make your hair soft and shiny. It will also cure itchiness and bumps on head quickly.
6.  Reetha(Soapnut) shampoo for dandruff-free and healthy hair
Reetha Shampoo is as good as any other modernized shampoos available in the market and considered as one of the best remedies for the treatment of severe dandruff. If you have damaged hair, only use Reetha(Soapnut) in place of shampoos every fourth day.
The method of preparing Reetha(Soapnut) shampoo
Take reetha(Soapnut), tamp it into small pieces and soak it overnight in water( quantity one part of Reetha(soapnut) and 40 parts of water. In the morning, grind the same with your hands and then boil it. Let it cool and then wash your hair with this shampoo. First wash your hair with some lukewarm water and then apply half the quantity of the shampoo on the hair for 5 minutes and wash it off. Thereafter use the remaining half of the shampoo the same way. And now finally wash your hair with plain water thoroughly to remove the shampoo from the hair.